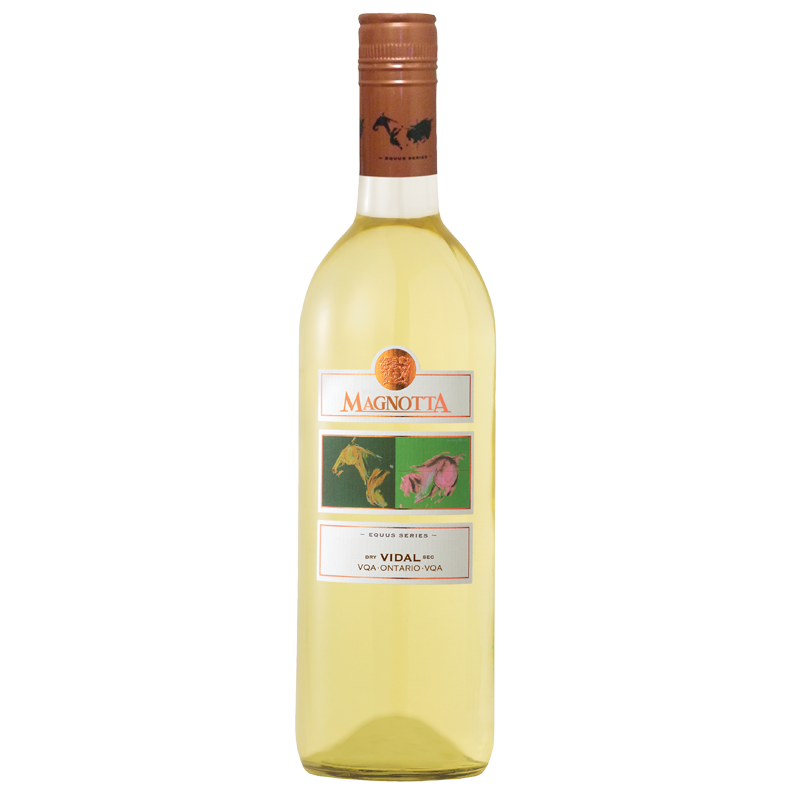 Magnotta's Dry Vidal is a consistently good example of what the Vidal grape can do when vinified in a dry table-wine style. I've been following this wine for the past 20 years!
12.5% alc./vol. Medium-straw yellow in the glass. Some fine carbonation along the bottom of the glass. Expansive aromas of citrus (lemon skin, mainly), pine/fir buds, a whiff of petroleum (similar to Riesling), and a hint of floral tropical fruit...most often, I get guava on the nose of these Vidal table wines. The empty glass releases a mild but persistent, sweet piney aroma reminiscent of freshly cut pine.
Electrifyingly crisp acidity; clean, lean and cleansing. Excellent zip. Warming and cleansing on the mid-palate, simultaneously.
A great wine for seafood, but certainly good in any situation that calls for a crisp and dry white wine.